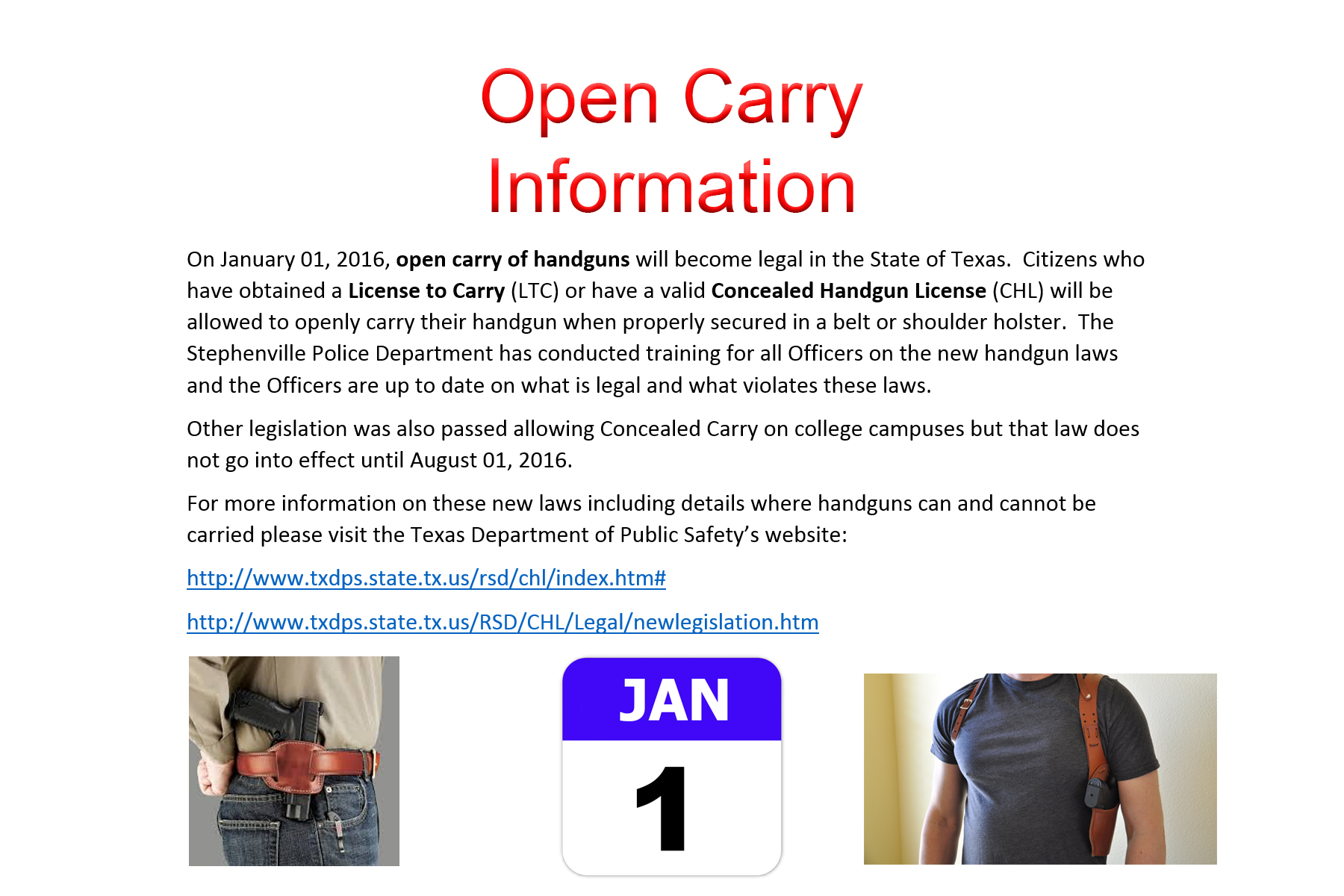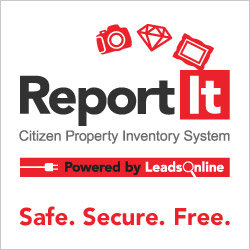 Stephenville Police Department recommends online system to help Citizens keep track of valuables
reportit.leadsonline.com helps Stephenville citizens safely and securely store important information that is useful in recovering property in the event of a loss or theft.
Stephenville Police Department encourages all residents to use a free online system that will help keep track of valuable --- and invaluable --- personal property. ReportIt is a free, secure online service allowing citizens to record serial numbers and upload images for phones, electronics, and other valuables. Should those items ever be stolen, Stephenville Police Department says having the information will go a long way in accurately and quickly identifying your property. Citizens can access the site at reportit.leadsonline.com.
The ReportIt service is a part of LeadsOnline, the online system that works with police across the country to track and recover stolen property. The Stephenville Police Department uses LeadsOnline to help track and recover stolen property ---- everything from jewelry to sporting equipment to electronics, computers, cameras, and other items such as designer clothing, collectibles, and other items with invaluable personal worth. The system allows detectives to search for the items using a variety of parameters, including item descriptions and serial numbers. When an item is sold to a pawn or secondhand shop, the product information is entered in the LeadsOnline database and is immediately viewable by participating law enforcement agencies across the country.
The Stephenville Police Department has had success using the online investigations system. Using LeadsOnline, police have recovered stolen property for Stephenville and surrounding residents. With information provided by LeadsOnline, police track down thieves, develop leads and make arrests.
Citizens can store an unlimited number of serial numbers, item descriptions, pictures, and scans of receipts so items may be more easily identified in the event of theft. This record may also come in handy when filing claims with insurance providers in the event of loss. Citizens wanting to participate in Report It can register for the free service at reportit.leadsonline.com and begin building their personal property inventory list.
Stephenville Police Department releases crime map to public
The Stephenville Police Department and BAIR Analytics Inc. recently partnered to provide a new way for the public to stay informed about crime in Stephenville. The Stephenville Police Department now has an online crime map called RAIDS Online that maps and analyzes crime data, alerts Stephenville citizens about crimes in their area, and allows the Stephenville Police Department to quickly alert the public about crimes as they occur.
Stephenville citizens can view a map and grid with all of the crimes in their area, sign up for neighborhood watch reports that automatically e-mail a breakdown of recent crime activity, and submit an anonymous tip about a crime directly to their law enforcement agency. RAIDS Online automatically syncs with the Stephenville Police Department's records system to keep crime information updated online and in the mobile app. RAIDS Online cleans and geocodes the crime data, then displays all of the incidents on a map, grid and analytics dashboard along with some basic information about the incidents, including the type of crime, location type, block-level address, date and time.
"The Stephenville Police Department's participation in RAIDS Online highlights their commitment to proactive communication with the public they serve," said Sean Bair, founder of BAIR Analytics, "We're excited to partner with the Stephenville Police Department to provide this free service for their public."
Typically, agencies can spend thousands of dollars annually through other crime mapping providers. BAIR Analytics offers RAIDS Online and the RAIDS Online Mobile app as a free service to any law enforcement agency that wishes to participate. RAIDS Online is ad-free and BAIR Analytics does not sell the data to third party vendors, thus the agency remains in complete control over their data. "We wanted to do something to help law enforcement in these tough economic times. We consider this a basic service that we are more than happy to provide to the public and our law enforcement friends," said Bair, a former police officer and analyst.
RAIDS Online Mobile
RAIDS Online Mobile empowers citizens to better understand crime trends and lower crime in their area. Recent crime incidents are displayed on a map or listed in a grid. Users can click on an incident for more information or display a hotspot map based on the crimes that are currently in display. Users can also sign up for neighborhood watch reports that automatically e-mail any recent crime activity on a daily, weekly or monthly schedule. The app makes all of this information accessible anywhere from a user's mobile device. The RAIDS Online Mobile app is available for FREE on the App Store.
Anyone can visit Stephenville's crime map at: